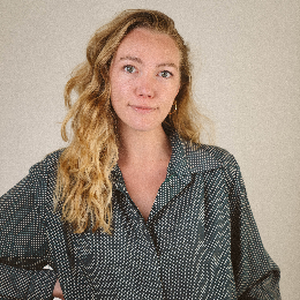 Joëlle Davidson
- freelance writer and journalist -
I am an alumni of the University of Cape Town where, in 2014, I obtained a BA in English Literature and Art History. I then went on to obtain a BA Honours in English Literature the following year, passing with a First Class.
After university, while working at Meltwater, I completed a part-time short course in Digital Marketing. This prepared me for the career I saw myself embarking on in the future.
These days, I call my sunny townhouse in Cape Town both home and office. It is the perfect base for a freelancer with a mind for the city, a soul for the outdoors and tastebuds partial to wine. Between much coffee and mountain gazing, I work as a freelance content writer and journalist, in both online and print media.

My career path has been one of broad experience and immense fun as I spent my 20s exploring all realms of work and industry. While I have always been writing, my roles as a copywriter at Faithful to Nature, a Marketing Coordinator at Honest Chocolate, and Editorial Assistant at Woman & Home magazine have had the biggest impact on my career as a professional content writer, creator and journalist. Along the way, I've also stretched my skills into creating content for local brands like Nette Rose and my own tiny brand Aboyne.
While at Woman & Home my specialty quickly became health and wellness, as well as articles of female power and empowerment. You'll find many examples as you browse my portfolio, along with a good measure of lifestyle content.
Writing is my trade, my passion and love language. Just don't ask me to keep up a long text exchange. That doesn't count.
I offer...
copywriting
features
longform articles
commentary articles
blogposts
online copy
brand copy and stories
content production and consultancy